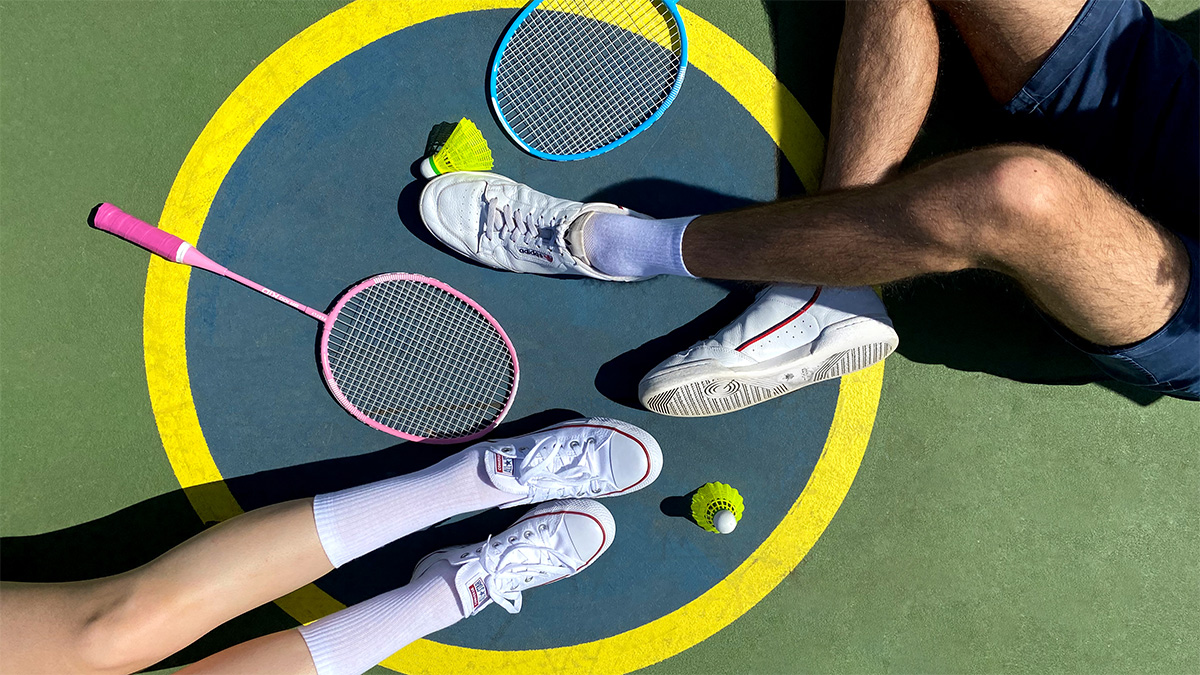 Australia's First 50% Recycled Cotton Sports Socks
Here at UPPAREL, we have seen a progression of changes towards becoming more sustainable across the board. Starting with recycling socks, moving on to accept the majority of textiles and now being able to announce that ALL our socks moving forward will be a minimum of 50% recycled cotton. Our NEW sports range showcases the flawless approach to offering a sock that is not only comfortable and durable but overall has less of an impact on the environment. Sustainability is continuing to be at the forefront of business models, brand initiatives and planning not only in the textile industry but across the board. We have chosen to put recycled cotton front and centre given the amount of post-consumer textiles moving through our warehouse on a daily basis.
What is Recycled Cotton and How Does it Work?
Depending on the terminology, recycled cotton may also be known as regenerated cotton, shoddy or reclaimed cotton and is defined as converting cotton fabric into cotton fibre that can be reused in textile products. These textile products can be broken down into two sources;
Pre-consumer – scraps and offcuts created by fabric waste in factories
Post-consumer – towels, household items, garments and textiles
UPPAREL's sorting process from post-consumer goods has seen over 1 million items come through the warehouse in just 6 months, proving that Australia wants and needs a solution to textile waste. Our textiles either get sorted into wearable piles and sent to our amazing charity partners or upcycled and repurposed.
Virgin Cotton and Its Impact on the Environment
The energy and water consumption required to produce virgin cotton is something that puts a massive strain on the environment. For one single t-shirt and one pair of jeans, it requires at least 20,000L of water, proving that cotton can be the thirstiest of plants for production.
Here at UPPAREL, it wasn't just the production of virgin cotton we were concerned about, it was the vast amount of textiles (cotton included) ending up in landfill each year. This comes from old worn-out clothes, offcuts, scraps and even brand new items that have been returned into the store due to faults. As the public becomes more aware of the impact of there textiles ending up in landfill, we are seeing a trend of consumers not only asking but buying more sustainable products. From this feedback from our community, we have been able to offer two solutions – Sock Recycling Satchels & Contactless Collection of Textiles for your door.
"24% of consumers will pay more for textiles labelled as 'recycled'"
Working Towards a Sustainable Future
Our journey here at UPPAREL has been one of transition, agility and being able to act quickly in the face of adversity. Things have been an absolute rollercoaster ride, but we wouldn't change it for a thing. In 2019, MANRAGS launched the world's first direct to consumer textile recycling initiative, offering Australians to send us their old socks and rewarding those making an impact.
In just 6 short months, our community engaged with our program in leaps and bounds we saved 11 tonnes of sock from ending up in landfill. Although this was an incredible number, our thoughts were also with the plastic used throughout our supply chain. After researching, we found that the amount of plastic ending up in the ocean was INSANE – equating 1 garbage truck full of plastic dumped into the ocean – every minute of every day!
It is being predicted that by midcentury, the oceans will contain more plastic than fish 🙁 This is 100% where we do NOT want our oceans to go, so we made a pledge to remove all plastic from our products and packaging. Every little bit counts are we're so proud of all our milestones to date! Our products are proudly sent out in recycled & recyclable boxes, no plastic tags or plastic sleeves, our sock recycling satchels are 100% home compostable and our informative flyers use recycled paper and vegetable ink.
Our 10:1 sock ratio now allows you to offset your new socks by sending us 10 of your old ones, ensuring that Australia is at the forefront of the circular fashion economy. We can rest easy knowing that we are not only offering recycled cotton in our products but offering to the Australian community the ability to offset old worn out essentials – it has never been easier!
[thb_button color="accent" full_width="full" link="url:https%3A%2F%2Fupparel.wpengine.com%2Fshop%2F|title:Shop%20All%20″]