Ensure your unwanted items have a second life through our unique reuse and recycling model and help close the loop on textile waste.
Start by selecting a suitable collection for the amount for your unwanted clothing, linen, shoes, and other textiles. Recycling costs start from $25, which will provide you with up to 10kg of textile waste in one box! Our recycling rates are based on weight, however, we need to know the number of packages as each requires its own courier label.
Package your clean textiles.
Next, pack all of your unwanted textiles into a cardboard box. We accept (almost) all textiles for reusing, repurposing, and recycling – you can view a complete list of what we accept
here
. Our team sort through all textiles by hand, so we can only accept clean items. If you're unsure, check out this helpful
video
for packing suggestions!
Now you're ready to give those unwanted textiles a second life! Simply book your collection through the link in your confirmation email, then attach the generated labels to your box(es) and leave them outside for collection. We'll take care of the rest!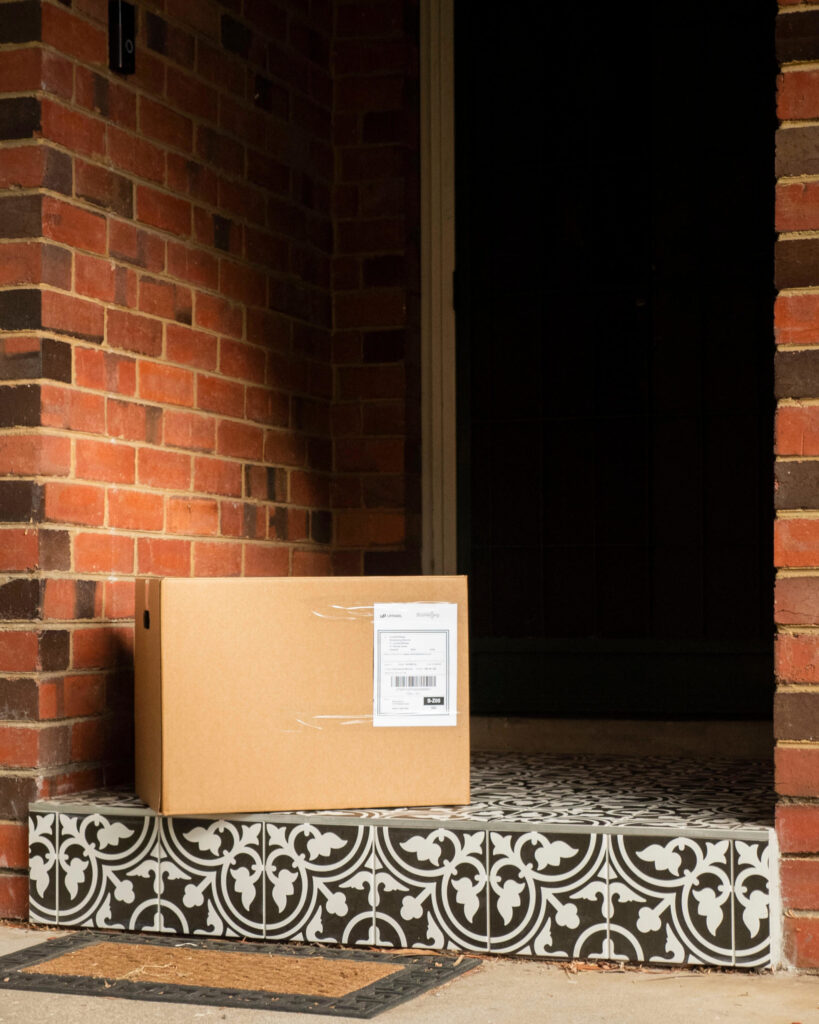 Clothing Recycling Collection
$25.00 – $50.00
Select the box size you will be packing your clothing into, and select how many boxes you're looking to purchase.
Looking to have over 100kg collected? Send an email to — partnerships@upparel.com.au
Additional information
| | |
| --- | --- |
| Weight | N/A |
| Package Type | 10kg Box (46x41x42cm), 20kg Box (66x46x33cm) |
Why Recycle Your Textiles?
Not only will you free up space in your home, but you'll also be joining us in the fight against the textile waste crisis. For every 1kg of textiles that avoids landfill, you'll prevent an average 3-4kg of greenhouse gases from polluting the atmosphere. Not to mention that 100% of the items that come to UPPAREL are reused, recycled or repurposed within Australia – meaning absolutely nothing is sent off-shore or to landfill.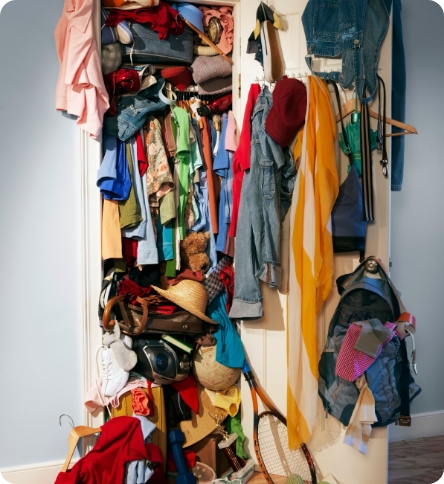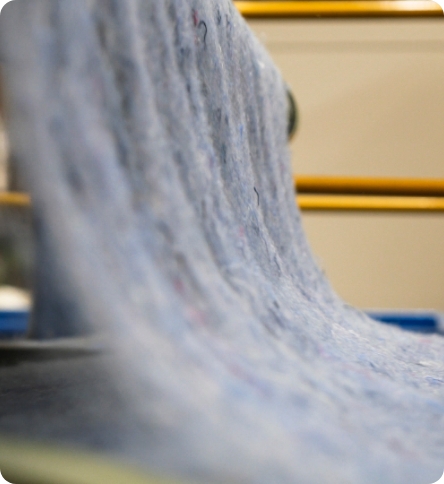 What Happens To Your Unwanted Textiles?
Everything is reused, repurposed, or recycled right here in Australia. We ensure nothing is sent off-shore or to landfill! Currently, approximately 65% of the items we receive are in new or fit-to-wear condition. These items are hand-sorted by our dedicated team and passed on to our epic charity partners, like Save The Children, St Kilda Mums, Youth Projects, grassroots social enterprises and many more! The remaining 35% is either repurposed or transformed into new materials that are not only entirely recycled, but also circular in design!
Recycle With Us
We've partnered with global brands to provide recycling solutions to their community. Recycle with them and be rewarded!
What items can you accept?
We accept:
Clothing items (jeans, shirts, coats, etc)
Hats
Wireless Bras
Socks and stockings
Shoes
Linen (bedding, towels, tea towels, etc)
Fabric mattress protectors (not waterproof/plastic)
Fabric off-cuts and sewing scraps
Fabric couch covers and curtains
Bathers & Swimwear
Wetsuits
We can't accept:
Duvets/Doonas
Pillows/Cushions
Unwashed items
Underwear
Carpet
Bags (handbags, duffel bags, etc)
Soft Toys
Wired Bras
How is my collection organised?
Once you've got your textiles boxed and ready to be collected, simply email us with your name, the number of boxes you have to be collected and your collection address. From there we'll be able to determine which courier to utilise to facilitate the collection of your old textiles. The courier we select for your collection depends on your selections at checkout: the weight and number of boxes you have to collect, as well as your location.
How should I package my items?
To reduce waste and emissions we don't send you anything to collect your items in. Your textiles can be packaged into ANY type of box (no larger than carry-on luggage) — a food delivery box, grocery box or moving box would work! You can also pack your items into a durable bag or satchel.
As a reference, the package should be approximately 46cm x 41cm x 42cm, however, it doesn't have to be these dimensions exactly!
Please note: The courier cannot collect garbage bags.
Check out our suggested packaging video below for ideas!
Can I drop my items off?
Unfortunately not. We don't currently have the resources, infrastructure or team to manage drop-offs from the public. We'll be sure to let our community know if this changes in the future, but for now you can organise a contactless collection HERE.

What do you do with my unwanted textiles?
Currently, 65% of items we're receiving are in new or fit-for-wear condition and are prepared to be passed onto our epic Australian partners; Save The Children, Sacred Heart Mission, Ready Set Australia, St Kilda Mums and Good360 Australia! The remaining 35% is either repurposed or transformed into new materials that are not only entirely recycled, but also completely circular!
What happens to the shoes you receive?
Environmentally it is best to reuse items wherever possible, so we'll always try to reuse or repair shoes if we can! If we cannot reuse them then their materials can be of use in many ways — rubber can be shredded and developed into new products or rubberised athletic tracks and playground surfaces. Their soles can also be used to create soles for fresh shoes!
How do you recycle the textiles you receive?
Once the textiles are sorted and assessed as suitable for recycling the items are decommissioned, removing all hardware such as zips and buttons. The textiles are then broken down through an industrial tearing process to create a fine fluffy fibre. This unique recycled fibre can then be used to create products such as home insulation, couch cushioning, pet beds, wall partitions, acoustic panelling, and so much more! Check out this video for a closer look!
How do I know if you collect from my address?
We offer contactless-collections Australia-wide! Customers living within the CouriersPlease Boomerang network will be provided a link to schedule their collection for a date and time that suits them best. Customers living outside this network will have their collection scheduled by a third-party courier who will attend for collection in the 48 hours following.
Why does it cost $25 to have my items collected?
Great question! The recycling fee helps to contribute towards a number of the costs involved in operating a textile recycling initiative. There are the costs associated in transporting and storing items, separating them, sorting them based on their second life use and preparing new or fit-for-wear items to be distributed to our epic Australian partners; Save The Children, Sacred Heart Mission, Ready Set Australia, St Kilda Mums and Good360 Australia! Not to mention the expenses involved with our specialised recycling process.
These costs add up quickly, which may be the reason so few retailers are engaging in on-shore textile recycling initiatives. As an independent business without any government funding, the $25 collection fee is really important in contributing towards these costs and supporting our mission as a small Australian start-up to keep textiles out of landfill and create a circular life cycle for the products we manufacture.
Where can I purchase your recycled product?
At the moment, we're focused on bringing our recycled product to our commercial partners first. We've found an increasing amount of interest from a number of industries looking to utilise our recycled materials such as construction, furniture, fashion, and more! We'd love to bring our recycled product to the public market in the future, however, our current objective is to provide it on a commercial level.
Together, we can make an
impact today