A simple, secure solution for companies, brands and businesses to implement and ensure that old uniforms or dormant/faulty stock don't end up in landfill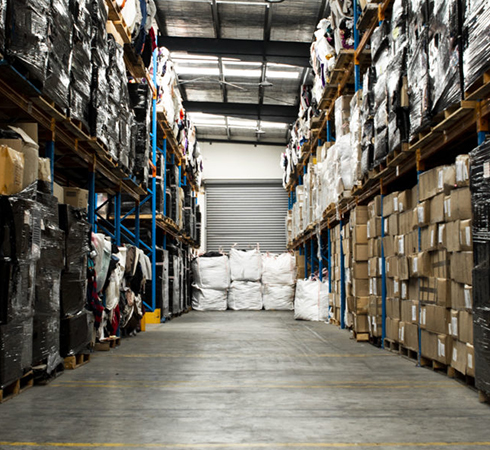 Why do brands need stock recycling?
Over 25% of the textiles that we've received to date have come directly from brands. This means that we've been able to recycle approximately 2,500,000 dormant or old textiles that otherwise would've been sent to landfill or incinerated. Globally, 87% of discarded textiles are sent to landfill or incinerated so for the sake of the next generation, we need to change.

Some of the common textiles we collect from brands include unwanted stock which is excess inventory or items that aren't likely to sell and exceed the trajectory or projected demand. We also collect any faulty or dormant textiles, as well as customer returns.
Nothing should end up in landfill
We're providing a solution that allows you to do good by the planet, and dispose of your old stock thoughtfully. We are working with hundreds of brands to facilitate the in-store collection or delivery of your old, unwanted stock and well ensure that none of it ends up in landfil. By Partnering with these brands we can up-cycle re-use or recycle any unwanted stock straight from the source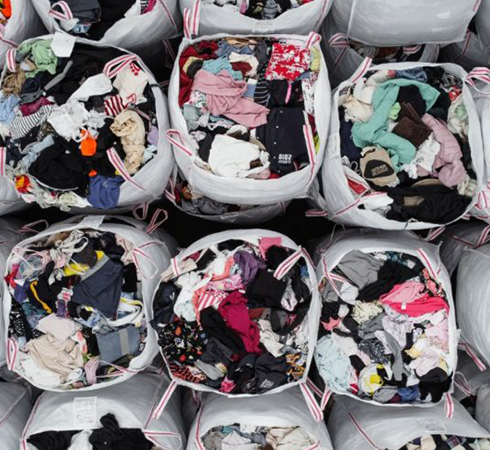 Why Become A Stock Recycling Partner?
Dispose of your old, faulty or dormant stock responsibly by sending it to us and we'll ensure that it doesn't go to landfill
Safe & Secure Destruction
Rest assured knowing that we'll provide a secure solution to your old uniforms and company apparel. We'll provide you with a certificate of destruction to certify this process
We'll provide you with complete transparency of how your old stock is being disposed of, whether it's being shredded and recycled into something new or sent to those in need
Let's discuss the best business recycling solution for you and create real change together.