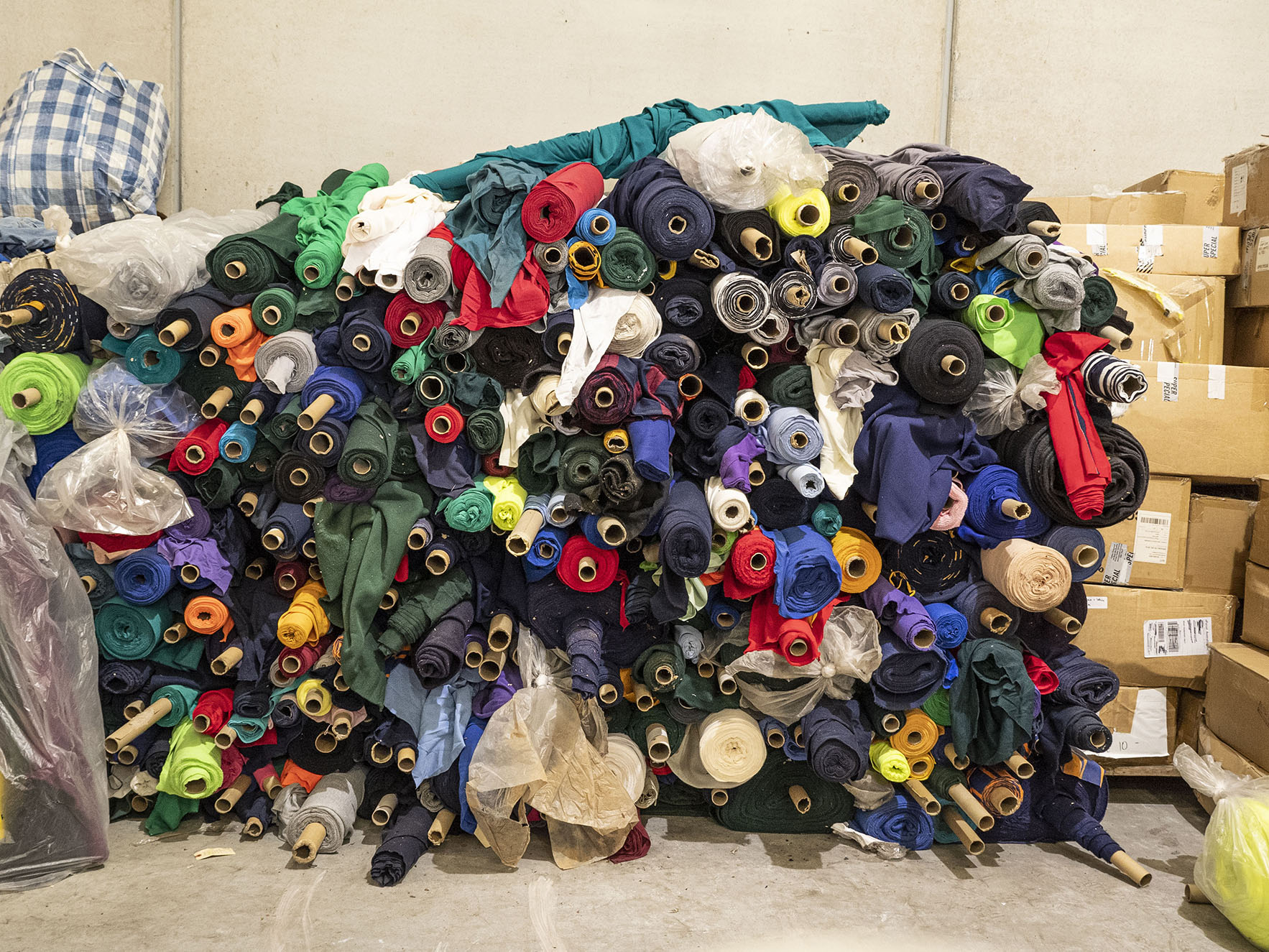 Free Materials for your next Slow Fashion Project!
Attention Melbourne Fashion Designers. We have the materials needed for your next project!
We're well aware that Melbourne is the fashion capital of Australia. We have some of the country's most innovative designers pushing the limits of fashion at all levels of the industry. From independent designers launching collections that redefine the way we wear clothes, to larger labels currently leading the way in circular fashion, Melbourne has been and will continue to be the epicenter of fashion and design in Australia.
As part of our innovative partnerships program, we've recently received a metric tonne of fabric from a manufacturer looking to recycle their old and dormant raw materials. Whilst we could turn these fabrics into new products through our textile recycling program, this process still requires the consumption of additional resources. We know that simply reusing or repurposing materials is by far the most energy-efficient and effective way to keep textiles out of landfill. So in keeping in line with our 'Reuse First' philosophy, where we aim to reuse where possible, then upcycle where necessary, we're providing a unique opportunity to you, our community. This opportunity will not only ensure that minimal resources are being used to achieve our goals of circularity but also making it easier for everyone to be more environmentally conscious.
So, to support our fellow Melbournian movers and shakers in as many ways as possible. We're allowing anyone to drop into our warehouse to collect as much fabric and material you could need for your next project, for free!
Whether you're an independent designer or a larger fashion label, we'd love to provide you with as much material you might possibly need to complete your next collection. By passing on these materials to designers, we're not only keeping textiles out of landfill and reducing waste, but we're also able to support our local makers to create sustainable clothing and products right here in Australia.
All you need to do is complete the form linked below and we'll reach out via email with more details of our collection day. Update: We've scheduled this event for 21st of May 2021, click here to register your attendance.
We look forward to seeing what everyone creates, so please share your pieces with us by tagging our Instagram @upparelofficial and we'll reshare your creations on our socials!
The UPPAREL Team.