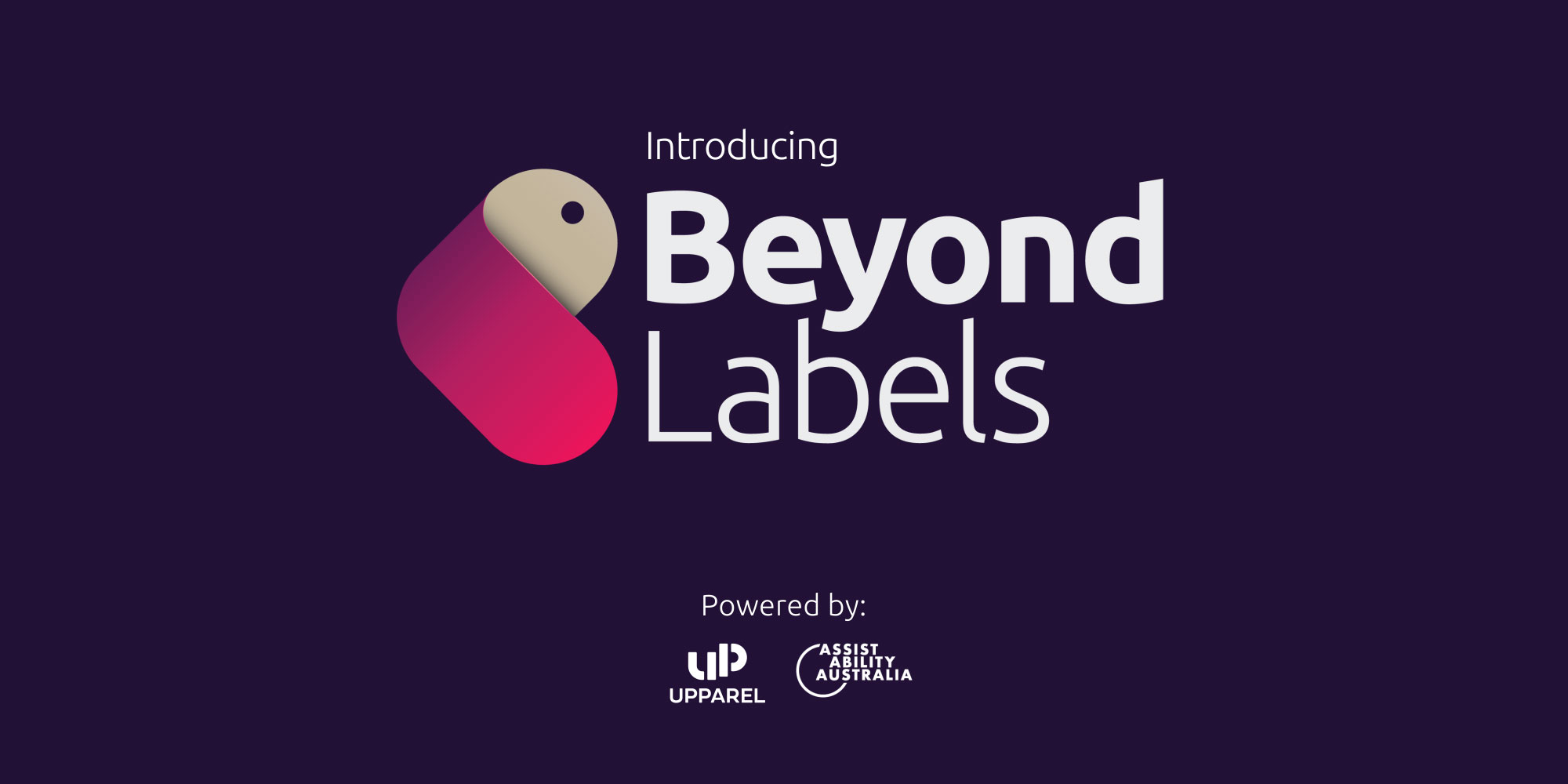 Going Beyond: Our Social Impact Journey
How UPPAREL is creating opportunities for Australians with a disability.
From the beginning, UPPAREL has always been focused on making a positive difference for the benefit of the next generation. Initially, this manifested in the form of environmental action and our audacious goal to eradicate textile waste from Australian landfills and change the fashion industry for good.
This goal has led us to create a serious impact, diverting over 1,000,000 kilograms of textiles from landfill in just two years! However, we've now found that we have an opportunity to not only make a positive environmental impact, but a positive social impact as well.
As a Certified B Corporation, we understand our responsibility to go beyond and lead by example. There's an unfortunate stigma in Australia surrounding disability. It's this persistent stigma that has likely led to widespread underemployment of people with a disability, more so than any difficulties or possible roadblocks to employing people with disabilities.
With 1 in 6 people in Australia having a disability, this affects a significant number of people. Approximately 52% of working-age people with a disability are unemployed, compared to 20% without a disability. Being underemployed is particularly damaging to the mental health and well-being of people with disabilities.
Working with The Bridge and Youth Jobs Now!
Last year, we partnered up with The Bridge to launch our first trial program designed to offer young people with disabilities valuable work experience to prepare them for future employment. The program provided over 50 young people with an opportunity to engage in UPPAREL's sorting and decommissioning process.
With guidance from our experienced warehouse staff, the groups were able to prepare the textiles for either donation to our Australian charity partners, or recycling through our channels. The participants had an absolute blast, blitzing through a staggering 800kg of textiles each day!
When the program came to an end, the participants walked away with a wealth of knowledge, confidence and skills that will undoubtedly aid with future employment. Additionally, blown away by their work ethic and positivity, we hired four of the program's participants as part-time employees. Joining the UPPAREL team to continue their development and help us make a greater impact!
Taking it to the next level with Disability Services Australia
After our experience with the first trial program, we began to understand what was possible and how valuable programs like it are. We knew we wanted to expand on the previous program and create something that provided ongoing support and opportunities. This is where our exciting partnership with Disability Services Australia begins.
For over 65 years, Disability Services Australia (DSA) have been leaders in the disability sector, delivering quality services and advocating for better opportunities for people with a disability. DSA's social enterprise, SkillsThread, was born in 2022 when a group of staff and employment participants began searching for new ways to learn business skills whilst contributing to the circular economy. The aim was to establish a social enterprise that showcased and improved the skills of youth with a disability as well as supporting our communities across NSW.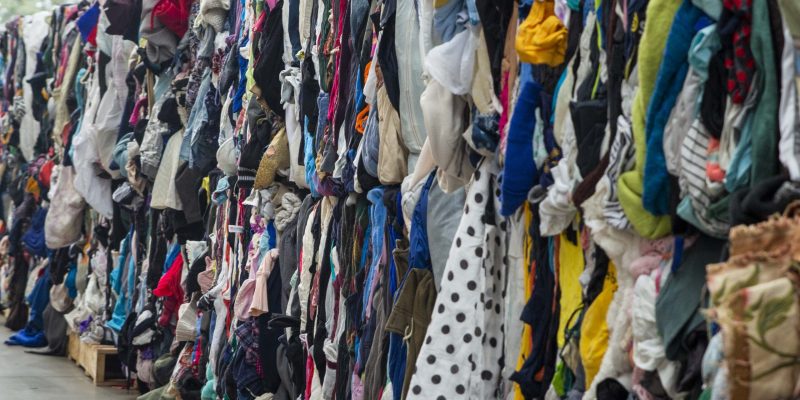 In March 2022, we began diverting NSW consumer collections made through our textile recycling service to DSA's facility in Mascot. Rather than being sent directly to UPPAREL, SkillsThread participants sort, decommission and repack the textiles to prepare them for recycling. This allowed the participants to undertake practical end-to-end tasks and learn key warehouse skills that are incredibly valuable for future employment.
SkillsThread has also given participants the opportunity to gain valuable leadership experience, with 50% of our Mascot site participants progressing to paid open market positions in 2022. Participants have also improved their communication skills, are connecting with their peers and are experiencing a newly found confidence in themselves and their abilities.
In addition to the plethora of benefits that the participants are gaining from the program, it's also made a fantastic impact. From March to December 2022, the SkillsThread participants processed and successfully diverted a total of 23,000kg of textiles from landfill!
Going beyond with Assist Ability Australia!
Having gained valuable insights from our previous programs, the question now is how to extend our social impact beyond the scope of UPPAREL. This is where our new latest partner, Assist Ability Australia, comes into the picture. Assist Ability Australia is an innovative not-for-profit disability services organisation based in Melbourne, Victoria.
As the two female founders of UPPAREL and Assist Ability Australia discussed their goals, it became apparent that the synergies between the two could generate significant positive impacts both environmentally and socially, while also creating opportunities on a scale previously unheard of.
And so, Beyond Labels was born!
Beyond Labels is a collaborative program powered by UPPAREL and Assist Ability Australia. Together, pooling our resources and expertise, we're aiming to provide a unique capacity-building program to enhance the employment skills and capabilities of our participants.
Led by industry leaders, participants will be given hands-on experience in the sorting and decommissioning phases of the process. The participants of the program will be able to track their progress as they make a real and measurable environmental impact, all while learning lifelong social and employment skills!
We're very excited about what the future holds for Beyond Labels. As the program gains traction in Melbourne, we plan on exploring opportunities to expand across Australia.
Additionally, the fit-for-wear textiles processed through the program may one day be sold through the market of sorts. All proceeds go to support Assist Ability Australia's not-for-profits programs to support people with disability in Australia.
To learn more about Beyond Labels, head over to the website here!
Australian Institute of Health and Welfare. (2022). People with Disability in Australia: About this report. Retrieved from <https://www.aihw.gov.au/reports/disability/people-with-disability-in-australia/contents/about>
Australian Institute of Health and Welfare. (2022). People with Disability in Australia: Prevalence of Disability. Retrieved from <https://www.aihw.gov.au/reports/disability/people-with-disability-in-australia/contents/people-with-disability/prevalence-of-disability>