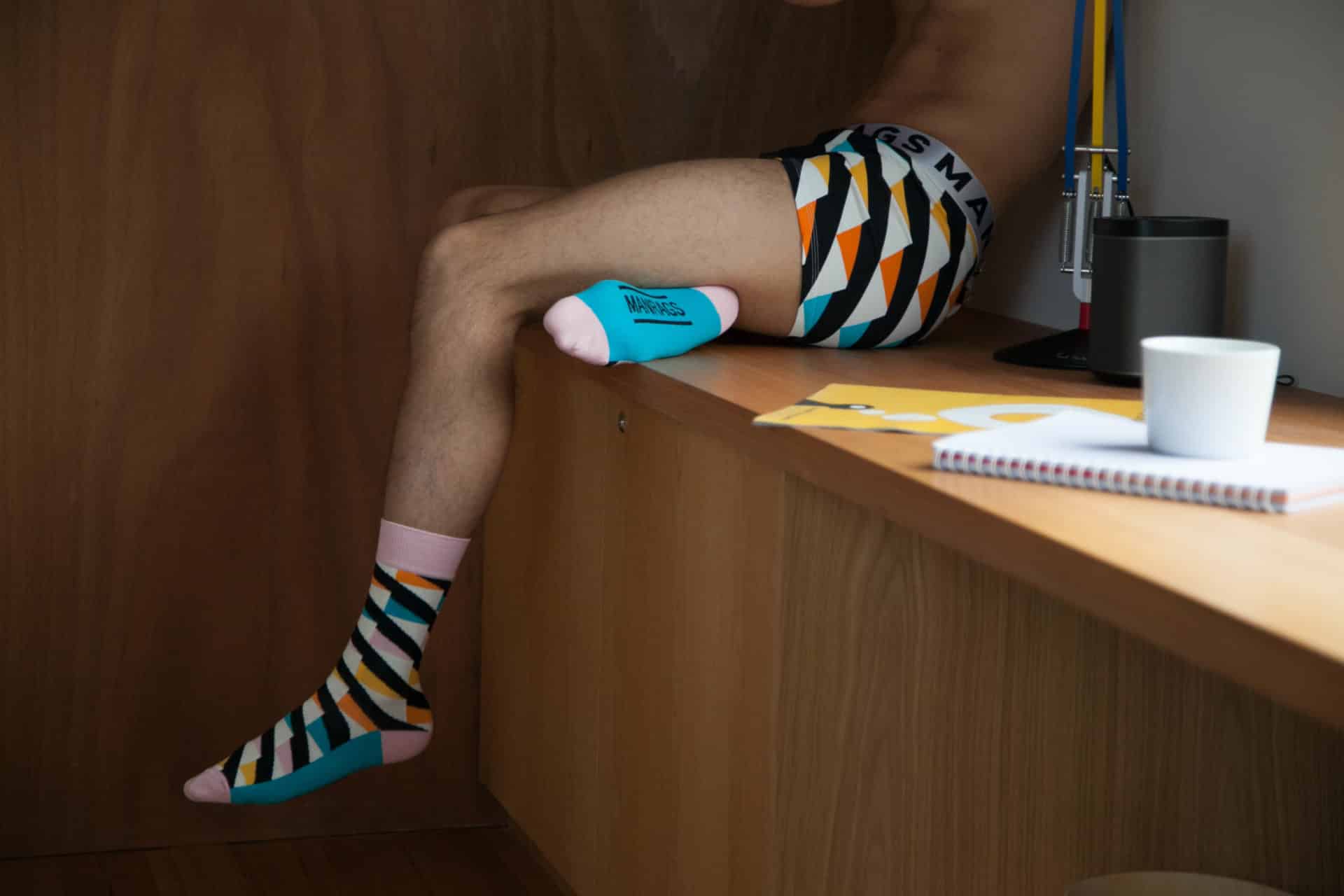 All good things must come to an end – Ceasing Underwear Production.
What a journey we've been on. From starting out as a sock subscription for Men, evolving into offering socks and underwear for Men, Women and Children and now successfully transitioning into the World's First Digital Textile Recyclers. As a company, our values have evolved and so too has our purpose.
As we continue to make an impact and lead the change necessary for the next generation we are announcing a few changes that will impact not only our subscription service, but our entire business model.
ICYMI – Our commitment to ending textile waste means we will cease all production of our underwear.
After thorough research and testing, we have been unable to find a suitable solution to effectively recycle our underwear. This means that offering this product no longer fits within our mission to eradicate textile waste. So as of June 1st, we have permanently ceased production of our underwear line and consequently removed it from our online store.
Since 2019, we've been dedicated to diverting textile waste from landfills. So it doesn't make sense to continue to contribute to an ongoing problem that we're already fighting to extinguish.
As leaders within the circular economy, we know that we've got to be the ones to set the example. We exist as change-makers, not only for our community but also for the next generation. We're putting plans in place, such as this, to demonstrate and reiterate our commitment to the longevity of the planet. Without plans and actions, we won't reach our goal of eradicating textile waste globally, so we decided that change is necessary.
Even though our underwear range was a primary source of revenue, we cannot, in good conscience, produce underwear knowing they're end-of-life destination. Although we're yet to find a viable solution to recycle underwear, we promise to continue to work towards finding a way to keep underwear out of landfills.
As we continue to evolve and shape the future for the next generation, we need to make sure that we're putting our best foot forward to keep the planet healthy.
We'll continue to devote time and resources to finding a suitable solution to unwanted underwear, and we'll never say never to finding a way to recycle the old material. But for now, in Australia, there is no viable solution available for us to do so. In the meantime, we've put together a short guide on some left-field alternatives to recycling underwear below.
Some tips for finding another use for your old underwear!
Compost them
100 percent cotton underwear can become one with your garden via compost. Simply cut off the elastic waistband and any tags or embellishments, then cut the cotton into strips or squares and put it in your compost bin! Remember, synthetic materials such as Lycra won't compost: stick to natural fibres only!
Turn the into rags
There's no reason why clean, old underwear and singlets can't become cleaning rags is there? The soft fabric is perfect for polishing wood, cleaning mirrors and wiping up spills. Rags are super useful to keep on hand: you never know when you'll need to stop a leak, draft, or line a box for keeping an injured animal safe.
Use them for pet toys
We've compiled a couple of awesome tutorials for you to turn underwear into a pet toy below, but as always, make sure they're washed beforehand. Plus! Pet supervision is recommended for these toys as we don't want them to be swallowed.
For the time poor pet owners:
https://www.thecrafttrain.com/scrap-fabric-diy-dog-toy/
For those looking to turn more than just underwear into pet toys:
https://www.youtube.com/watch?v=bm7ez7QJ_Fs
For those with advanced sewing skills:
https://www.youtube.com/watch?v=YA08dqfjm0Y