World's first circular kids flip out sofa
Made from 100% recycled materials in Melbourne, Australia
Stepping Up For The Next Generation
Flipping the script on unwanted textiles.
We've saved over 15 million items from landfill, the majority of which are still in a 1-for-wear condition, however, roughly 35% aren't. After exploring new and innovative solutions to reuse, repurpose and recycle these textiles, we can now sort the unfit-for-wear textiles and upcycle them into something else.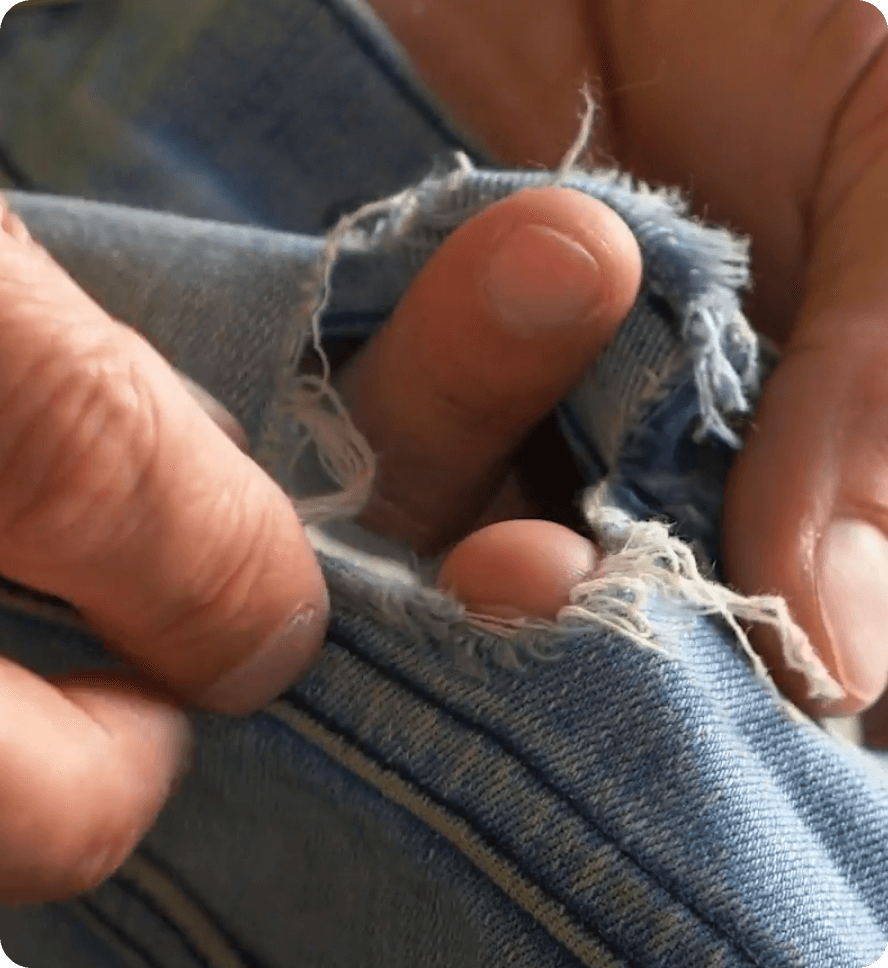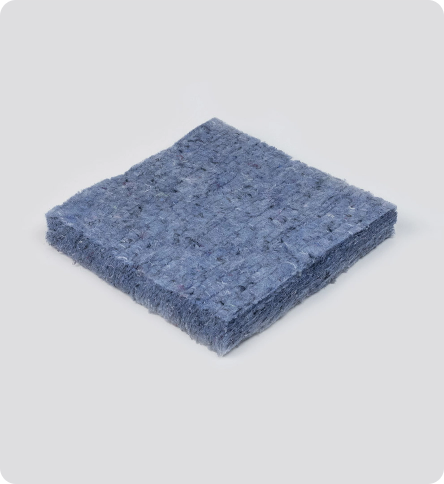 And we've done it for the kids (and parents).
Working with industry and consumers, we make upcycling easy and rewarding for everyone. As the major hub for textile waste recycling and upcycling in Australia, we give textiles a new life, provide quality clothes to Australian charities and drive innovative product development. Our philosophy is reuse where possible, then upcycle when necessary. We have a lot of work to do and we don't have all the answers, but we're constantly working to build a coalition of visionaries who share our passion to eradicate the textile landfill and foster a sustainable fashion industry and circular economy.
This Will Never End Up In Landfill
We've been working with some industry leaders in the circular space to develop innovative upcycling solutions Our mission to eradicate textile landfill has always been for the benefit of future change-makers So, we've designed a product fit for the next generation and beyond. With this in mind we've ensured that at the end of its life, the entire sofa can be thrown straight back into the production process to create a new zero-waste circular product! Read more here.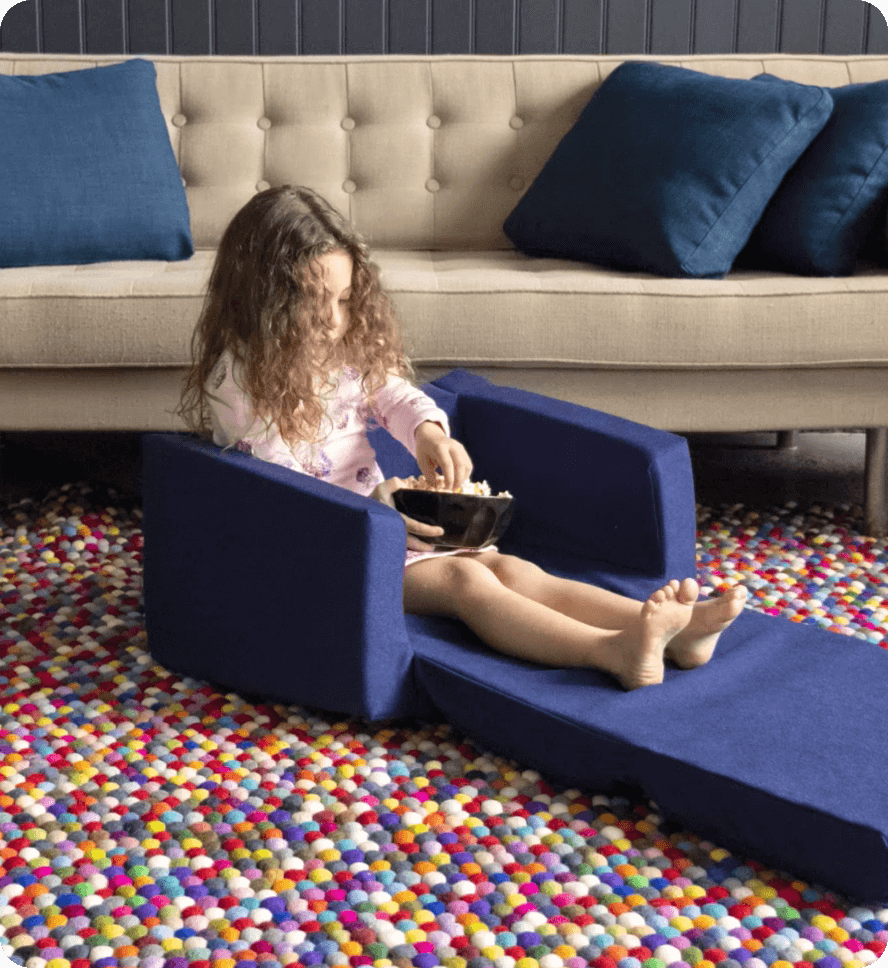 Our FlipUp™ is designed with a circular first approach
When you're done with the kids fio out sofa, send it back for free and we'll recycle it into something else.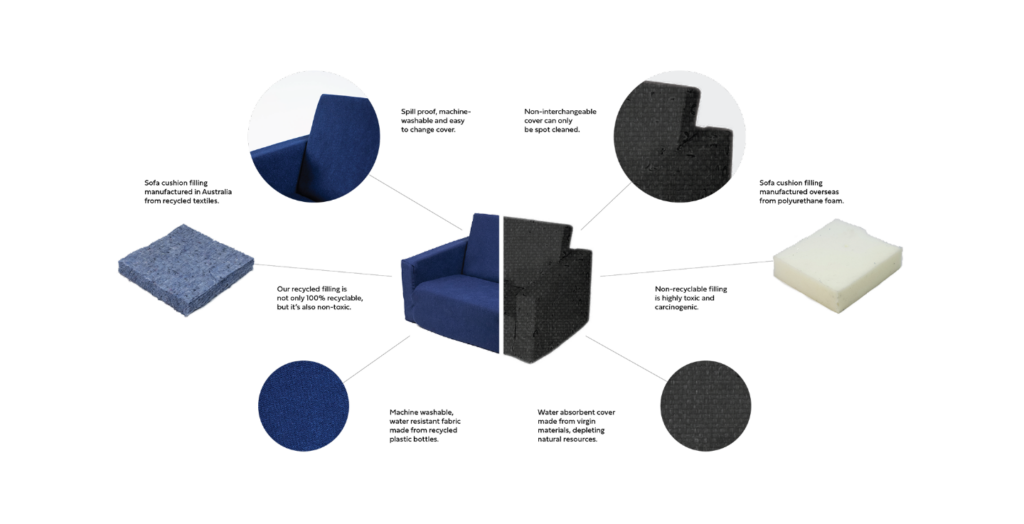 Worlds First Circular Kids Flip-Up Sofa
MADE FROM 100% RECYCLED MATERIAL
Made up of clothing linen and shoes-this is how many items we've been able to save from landfill. Keep an eye on this space, we update this regularly to celebrate our epic impact!
MADE TO STAY OUT OF LANDFILL
For every single kilogram you send to us you will prevent 3-4 kg of greenhouse gases from polluting our atmosphere That ought to help you breathe a little easier (literally!)
MADE TO CONSCIOUSLY SATISFY
This is how many kilograms of textiles we've been able to save from landfill Check back next month and watch the number go up
We're seeing the majority of the items that we collect fit to be reused by those who need it most and support circular fashion
Together with visionary partners we create opportunities to reduce and reuse waste with clothing donation bins, online solutions and more
Together, we can make an
impact today