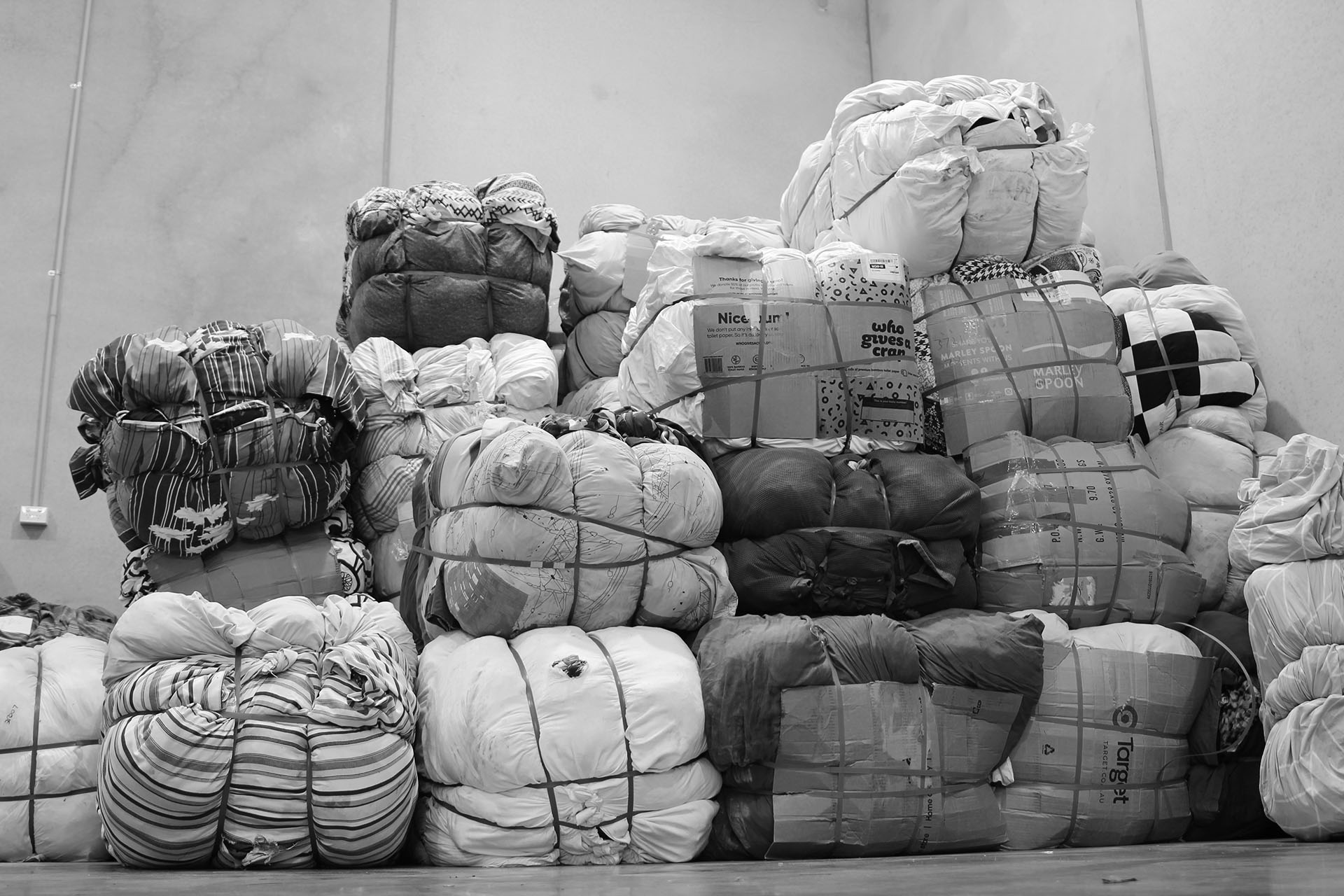 CHANGING THE FUTURE, ONE SOCK AT A TIME – MANRAGS
"We want our customers to look good, feel good, and do good."
What is MANRAGS?
MANRAGS is the world's only circular essentials club. We take responsibility for the entire life cycle of our socks — simply meaning that when our customers are finished using their products we make it easy to send them back to us, keeping them out of landfill.
How did MANRAGS begin?
My wife and co-founder of MANRAGS, Tina, noticed my obsession with colourful socks and the inconsistency of their quality and thought we could do something better so 4 years ago we launched MANRAGS as a bit of a side hustle! We spent about 12 months setting up our business model, website and manufacturing partners. Within one year we had grown to a level where I needed to leave my 13 year corporate career to manage the business growth!
What is your goal as a business?
We want our customers to look good, feel good, and do good.
Over the last 12 months we have become increasingly aware of the impact of fast fashion, over consumption and its relationship to textile landfill. On average, Australian consumers purchase 27kg of textiles and dispose of 23kg in the same year. That is 85% of our wardrobes ending up in landfill! We have just introduced the world's first sock recycling program and in the space of 6 weeks have saved more than 4 tonnes of textiles from landfill. We're already on track to save over 45 tonnes within one year… That's more than 700,000 socks that would have otherwise ended up in landfill!
Tell us about Circular:
Circular is the only way companies producing any material should operate. It simply means that we take responsibility for our production whilst supporting our consumers in ensuring products/materials have a second life. In our case, we are collecting socks that would have otherwise ended up in landfill. There are 2 possible outcomes following their collection. Where possible socks are re-used in second life markets such as Africa and Western Europe. If the socks are not fit for re-use then they are separated into colours and materials, prepared for recycling and are re-made something new!
Why is the ideology behind MANRAGS is necessary?
It is simply not good enough to produce products, as our planet does not have an endless supply of materials or resources to do so. Our ideology isn't that we're trying to change the world — we're simply taking accountability, doing our part and being responsible citizens.
We understand that we may not be able to change the way people shop but we can change the way they think of their product when they're done using it — and that's where our recycling initiative comes in.
In a recent talk with someone in the crowd, they described what we were doing as "feel-good and guilt-free consumerism".
Is MANRAGS is only business of it's kind?
No one in the world is collecting old socks so I have to say yes. In Australia it is against the law to donate socks to a charity, so naturally they end up in the bin. We've made it easy for customers to clean out their drawers (a lot are filled with single and lonely socks following the washing machine monster) and send them to us!
Another "first of its kind" is our Washing Machine Monster Policy, whereby we replace any MANRAGS sock lost to the washer or dryer for free!
Learn more here: https://manrags.com.au/washing-machine-monster-policy/
Who/what inspired MANRAGS?
A love of fun and colourful socks coupled with a need for high quality. When Tina and I launched MANRAGS we had just had our first child, Marcus. Fastforward to 2019 — Marcus is now almost 5 and our daughter Isla is almost 3. Recognising that we are passing this world onto them highlighted the importance of taking responsibility for our actions. If we can pass a better world onto them and make a difference for future generations too, then this becomes more inspiring.
What is some advice that you would give to people trying to be more environmentally conscious about their clothing?
Support companies making a positive impact. We cannot continue to take and not give back.
What is next for MANRAGS?
We are in our first phase of collecting and recycling textiles. The next phase is very exciting, which will see us introduce product(s) which have been made possible through the collection and recycling process! Stay tuned!!
Where do you ideally see the company in five years?
We have pioneered and led a number of initiatives and as a team we're focussed on continuing this culture.
In 5 years, I would love to say that we are continuing our positive environmental impact and that we are leaders in the areas of textile landfill reduction and the circular economy.