Plastic Bottles Can Now Be Recycled in Exchange for Train Fare on the Rome Metro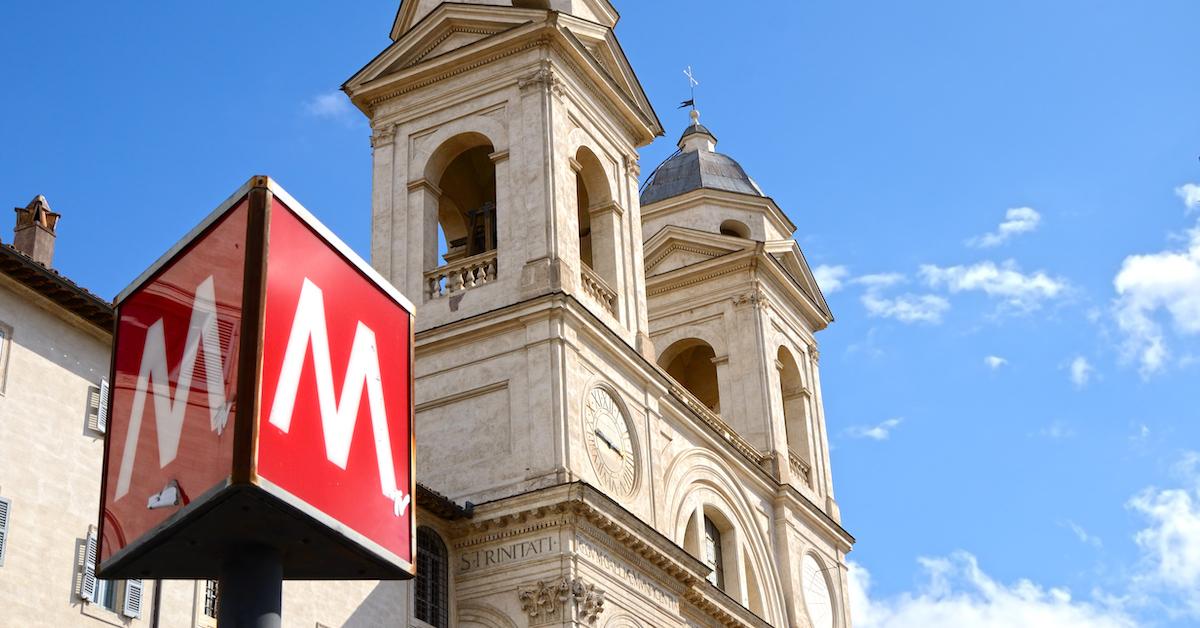 Plastic Bottles Can Now Be Recycled in Exchange for Train Fare on the Rome Metro
Originally written by Sophie Hirsh for
Backpacking through Rome, and don't have enough money for the metro? No worries — just gather a few plastic bottles, bring them down to the station, and you'll be able to ride for free.
The Italian city is currently trialing a program called "Ricicli + Viaggi," which means Recycle + Travel. At three metro stations around Rome, riders can now deposit plastic bottles for metro credit.The compactor recycling machines have been installed at a station on each of the three subway lines: Cipro on the A line, Piramide on the B line, and San Giovanni on the C line, as reported by Lonely Planet. At each station, returning a plastic PET bottle between 0.5 liters and 2 liters will add a 5-cent credit to your metro account. A metro ride costs €1.50, meaning you'll need to return 30 bottles to accrue enough credit for a ride.
You'll also need to have a smartphone to take advantage of the scheme. According to the NY Post, ATAC, which is Rome transportation authority, requires users to download either the MyCicero app or the Tabnet app to participate. MyCicero's website has detailed instructions on how to use the program. All you need to do is open the app (and log in), scan your barcode on the compactor, insert your bottles, and wait for the machine to compact them. 30 bottles later, and you've got yourself a free ride. And no need to have all 30 bottles at once — you can accrue credit over time.
"In a period in which cryptocurrency is talked about, we have plastic currency," said ATAC President Paolo Simioni, according to the NY Post. "It's a system in which one recycles, we build customer loyalty and citizens' virtuous behavior is rewarded."
Sergio Costa, Italy's Environment Minister, also commented on the trial. "The ideal is to consume less disposable plastic," Costa wrote in a Facebook post, as translated from Italian by Google Translate. "But in case of necessity … from today in Rome we can exchange our empty bottles with tickets of the ATAC."
As Costa points out, reducing our consumption of plastic is more important than recycling — that's why "reduce" comes before "recycle" in the three R's of recycling, after all. But for those who still buy plastic drink bottles from time to time, Ricicli + Viaggi is certainly a good incentive to make sure they actually recycle their bottles, and don't just put them in the trash.
Even better, the machines could be a motivation for people around Rome to pick up littered bottles that they find on the street or the train tracks, and use them to build up metro credit. And considering Italy's reputation for having extreme plastic pollution, perhaps this initiative will encourage locals to clean up their communities.
According to The Local, the recycling machines are currently in a year-long trial. If ATAC authorities deem the project to be successful, they will expand it to other metro stations — if not, they'll scrap it.
So to any Roman readers out there, make sure to take advantage of Ricicli + Viaggi next time you pass by one of the participating stations.