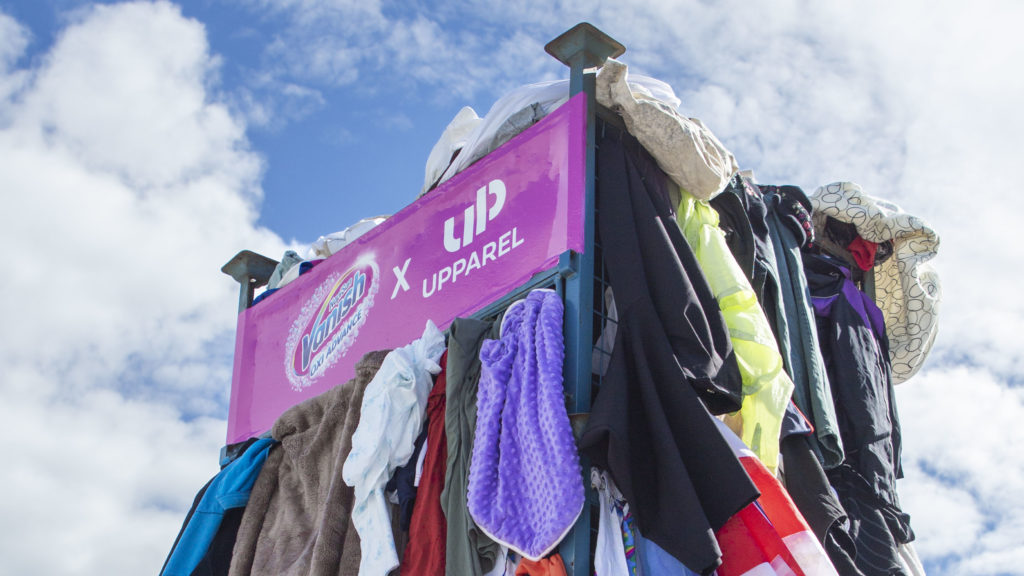 How we're making textile waste Vanish!
Vanish Napisan has teamed up with UPPAREL to help #MakeTextileWasteVanish through a partnership like no other.
Last year, we teamed up with Vanish Napisan Australia to make a serious impact on Australia's textile waste problem. If you've found your way to this page, you're likely well aware of the negative impacts textile waste can have on our environment. However, there are millions of Australians that aren't. There's a widespread awareness problem that needs to be addressed before we can solve this issue because we can't expect to fix a problem when people don't know it exists.
The average Aussie purchases 27kg of new clothing and textiles every year, and discards 23kg into landfill. This contributes to the 6,000kg of clothing and textile waste being discarded into landfill every 10 minutes³, putting Australia as the second largest consumer of textiles per person in the world, after the US². However, 40% of Australians believe we rank between 6th – 12th¹.
Led by the goal to help #MakeTextileWasteVanish, Vanish made the commitment to divert 1 million textile items from landfill over the span of two years with the help of UPPAREL.
A stain on the nation report.
To shine a spotlight on the problem at hand, Vanish conducted a report to highlight why Aussies need to better understand the negative impact textile waste has on the environment. The report commissioned by Researchify found a number of interesting statistics that revealed the following:
There is a lack of awareness of the gravity of the textile waste crisis in Australia – Australia is the 2nd largest consumer of textiles per person in the world, however, 40% of Australians believe we rank between 6th – 12th.


We are doing some good by buying sustainable, but it's not enough – 50% of Australians think that purchasing from sustainable brands/collections is enough to help the textile waste issue in Australia.


We are not aware of our individual role in the crisis – 22% of respondents believe that Australia's textile waste issue is something we are collectively contributing to, and 21% believe it is only being driven by fast fashion.
Australia's greatest vanishing act!
To demonstrate just how much textile waste is discarded in Australia, we worked with Vanish to drop 6,000kg of clothing at two locations across the country. That's the amount discarded into landfill every 10 minutes! This massive activation ran over a couple of days on the St Kilda Foreshore and Bondi Beach, drawing the eyes of thousands of Australians passing by the mountain of textiles. We even interviewed a few everyday Aussies to see how much they knew about the textile waste crisis.