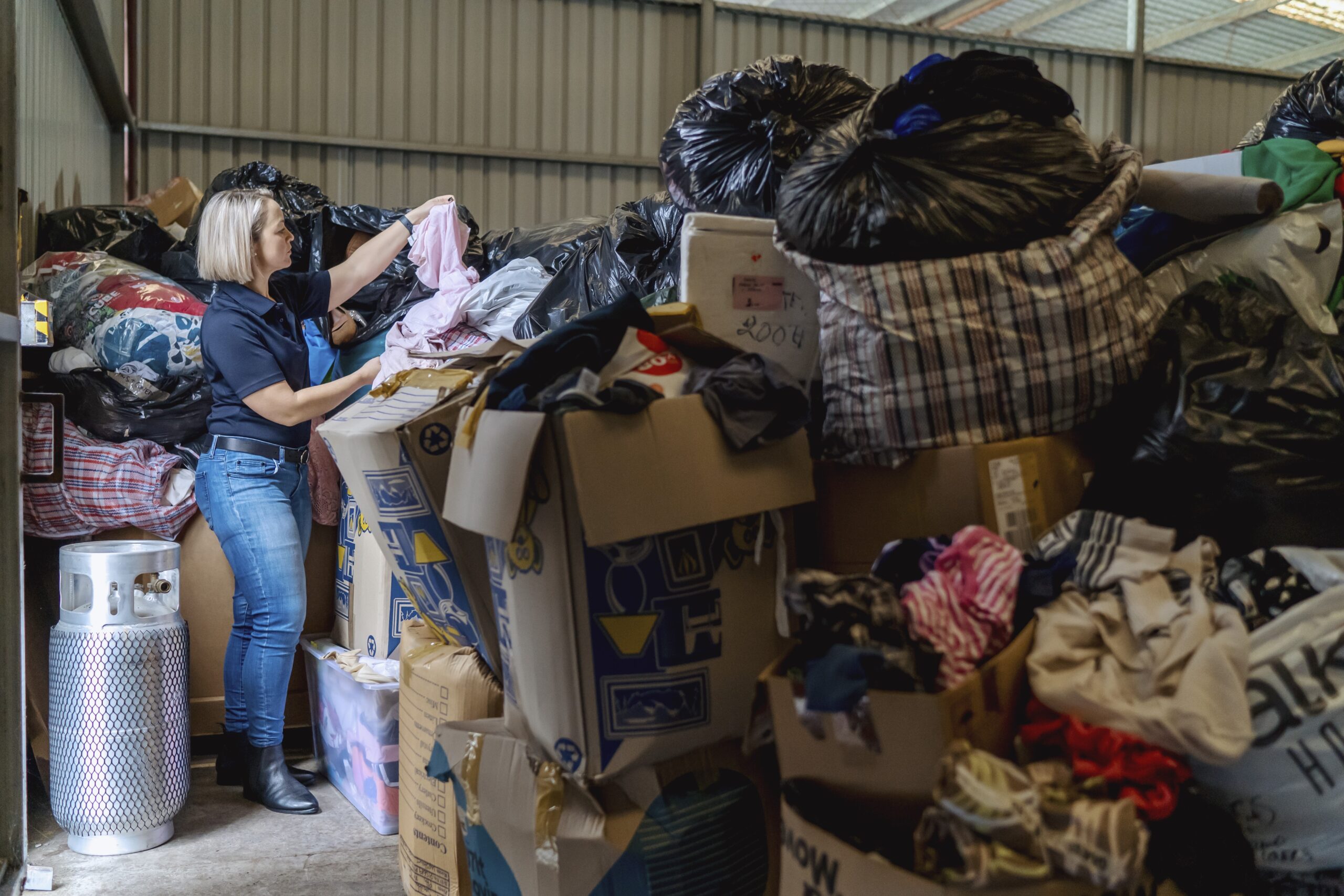 Donations that do more harm than good.
How unsolicited donations can greatly hinder the recovery process of those affected by natural disasters.
You've likely made a donation at some point in your life. Whether it be money to a not-for-profit, non-perishables to a food bank, or clothes to a local op-shop. Donations make us feel good and can also have a massive positive impact on the lives of others. Particularly in times of crisis, donations are critically important to ensure those affected receive the support they need and can bounce back as quickly as possible.
Unfortunately, certain types of donations can have the reverse effect. Unsolicited donations, particularly of clothing that is in a poor condition, can create unnecessary strain on the organisation receiving the items. In the case of op-shops, they're left with unsaleable textile waste that they now need to dispose of. During times of crisis, these donations can greatly hinder the recovery process.
The NSW Reconstruction Authority (NSWRA) reached out to us directly, sharing a story of how an influx of donations impeded the recovery journey of a town in NSW. Additionally, they've requested that we spread awareness of the impact that unsolicited donations have on disaster-impacted communities.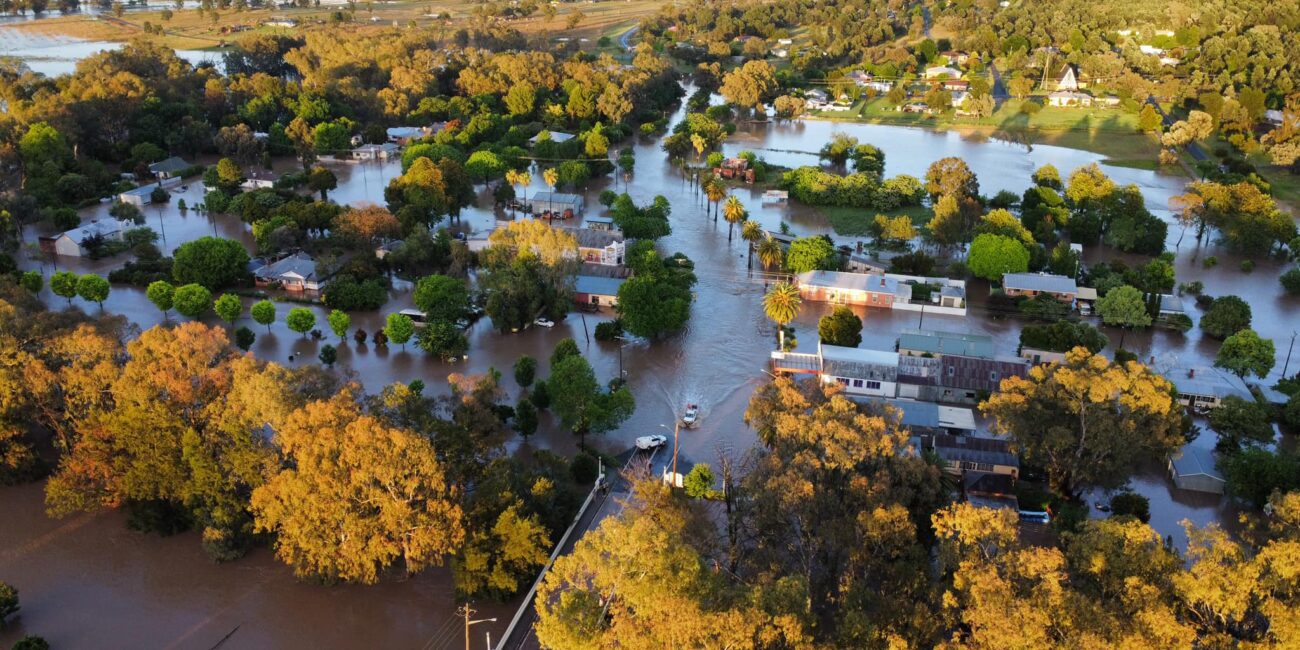 The Eugowra Floods
In November 2021, flash flooding devastated the small town of Eugowra in Central West NSW. "Residents were given little notice to escape" explained Aline Chanthavong, a Project Officer at NSWRA.
"By the late hours of the morning, water quickly engulfed entire homes, businesses and other critical infrastructure, leaving residents stranded on the roofs of their cars and homes – some clinging to trees while awaiting emergency assistance."
Approximately 80% of homes and businesses were damaged by the devastating floods that almost wiped Eugowra off the map. With an official peak that was in the vicinity of 11.2 metres, it is the biggest flood the town has ever experienced.
Following this awful disaster was a heart-warming response with aid from individuals, small businesses and corporate organisations from all across NSW.
This included people offering their time to assist with recovery efforts or their homes to provide temporary accommodation, small businesses offering their facilities and equipment to support the clean-up, and corporate agencies donating money and goods to the community.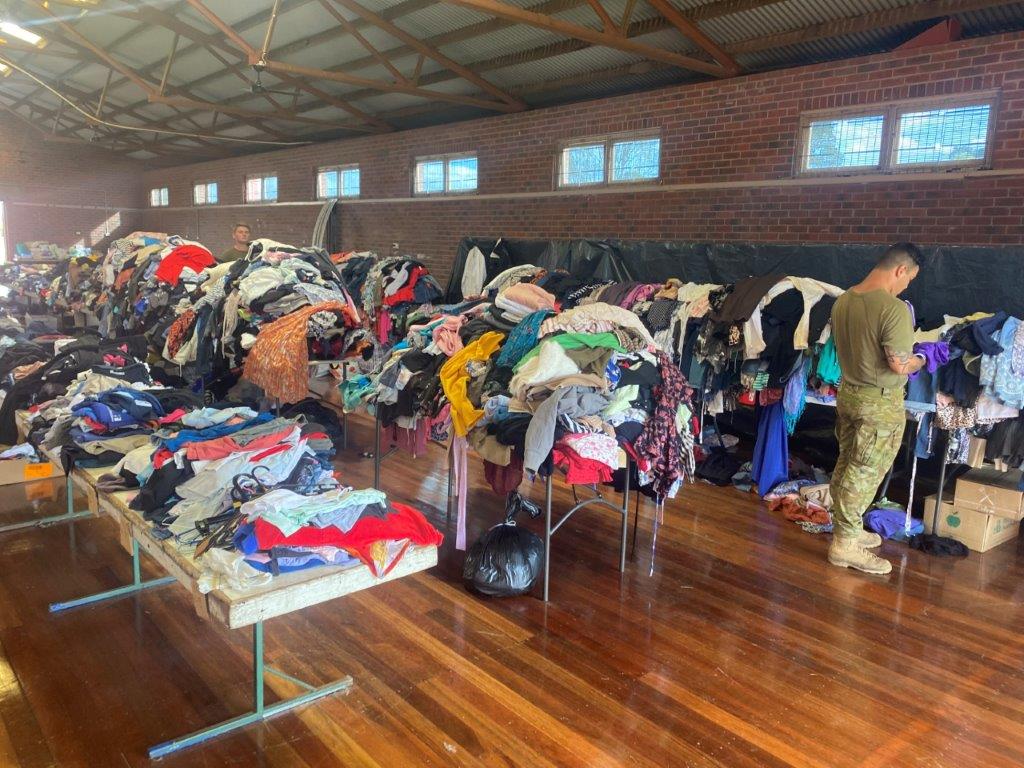 These donations and offers of support were incredibly crucial to the recovery of the Eugowra community. Although the residents appreciated this generosity and kindness, unfortunately, the community also had to deal with many unsolicited donations which significantly hindered their recovery journey.
Detrimental donations.
A major factor on volunteer resources and storage was the massive volume of excess clothing, footwear, and blankets. These donations came from all across the country but were largely unrequested by the community. It overwhelmed the town and disrupted recovery efforts due to the space required to store all of the items.
Additionally, the time it takes to sort through these unsolicited donations is another crucial factor. This diverts valuable personnel and resources from engaging in more urgent recovery activities. Unfortunately, a significant amount of the clothing has to be disposed of, placing additional pressure on local waste services and adding to the costs of disaster recovery.
How you can donate consciously.


Never donate what you wouldn't give to a friend.
There's nothing inherently wrong with donating items, but the condition and quality of the item are important. If an item is good enough to gift to a friend, then it's good enough to donate!
Only donate what's requested.
Sending items that aren't required will only hinder recovery efforts. Instead, websites such as Givit connect those in need of donations directly to those with the capacity to give. This ensures that you don't overwhelm charities on the ground, especially in times of crisis.
Donate dollars.
Simply put, money is often the best way to support recovery efforts. It allows charities and communities on the ground to purchase what they need to address the ever-changing needs of those affected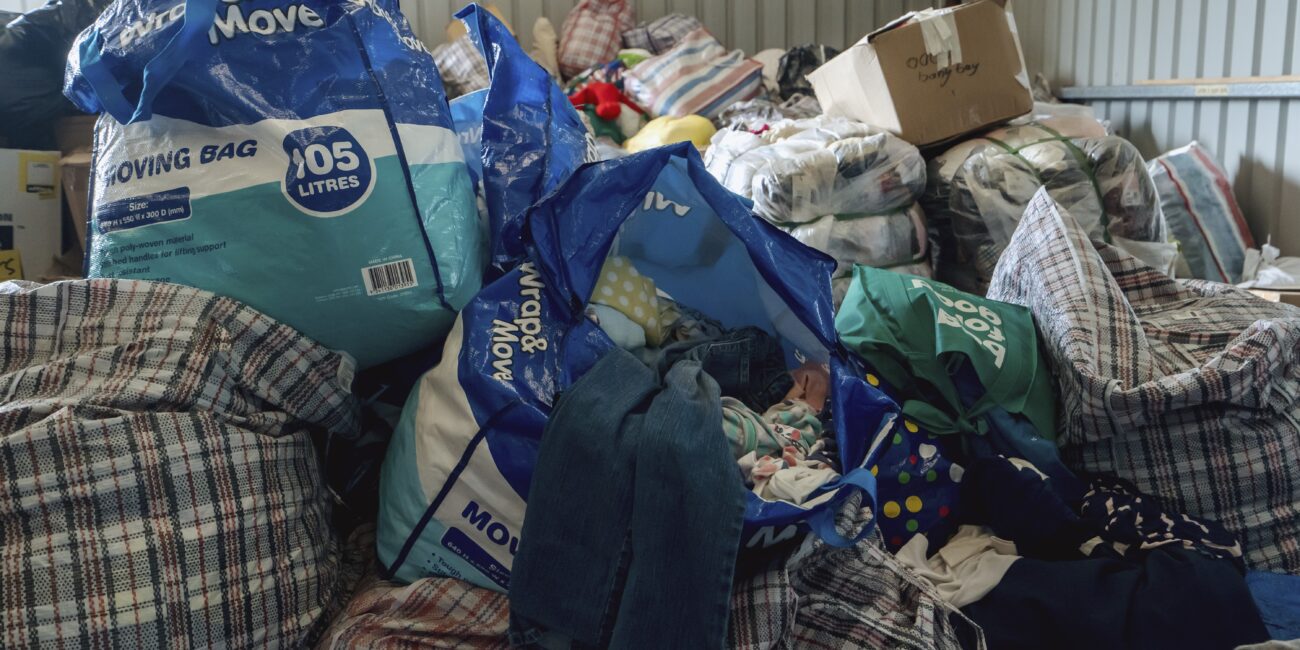 What to do with your damaged textiles.
Whilst we're talking specifically about situations of crisis, we should also be conscious of our donations in general. To avoid unsolicited donations that hinder charities with unusable clothing and shoes, send your items to UPPAREL. We manually sort and grade each and every item we receive.
The items that are identified as fit-for-wear are passed onto our trusted Australian charity partners such as Save The Children, Djirra, We Are Mobilise, St Kilda Mums, and many more! We always provide these items with an open-door return policy. If the items are no longer required, they can be brought back to our facility for further distribution or recycling.
Any items that are not suitable for reuse are given a new life through our on-shore recycling channels to turn them into circular products. These include home insulation, pet beds, couch cushioning, and much more!