Description
We've partnered with Into Carry to upcycle denim into a unique and thoughtful carry bag.
At UPPAREL we see a lot of different items move through the warehouse with the majority off to a second life through our charity partners. We spend a lot of time upcycling our clothes but decided to expand our focus towards the types of packages people are sending in. While the majority is Who Gives A Crap/You Foodz boxes (to which can easily be recycled), we have a number of tartan storage bags that have been used for separating and sorting some of the items in our warehouse.
Buy Now
Made in Melbourne, Australia.
Hand made with Love, Sturdy and Durable.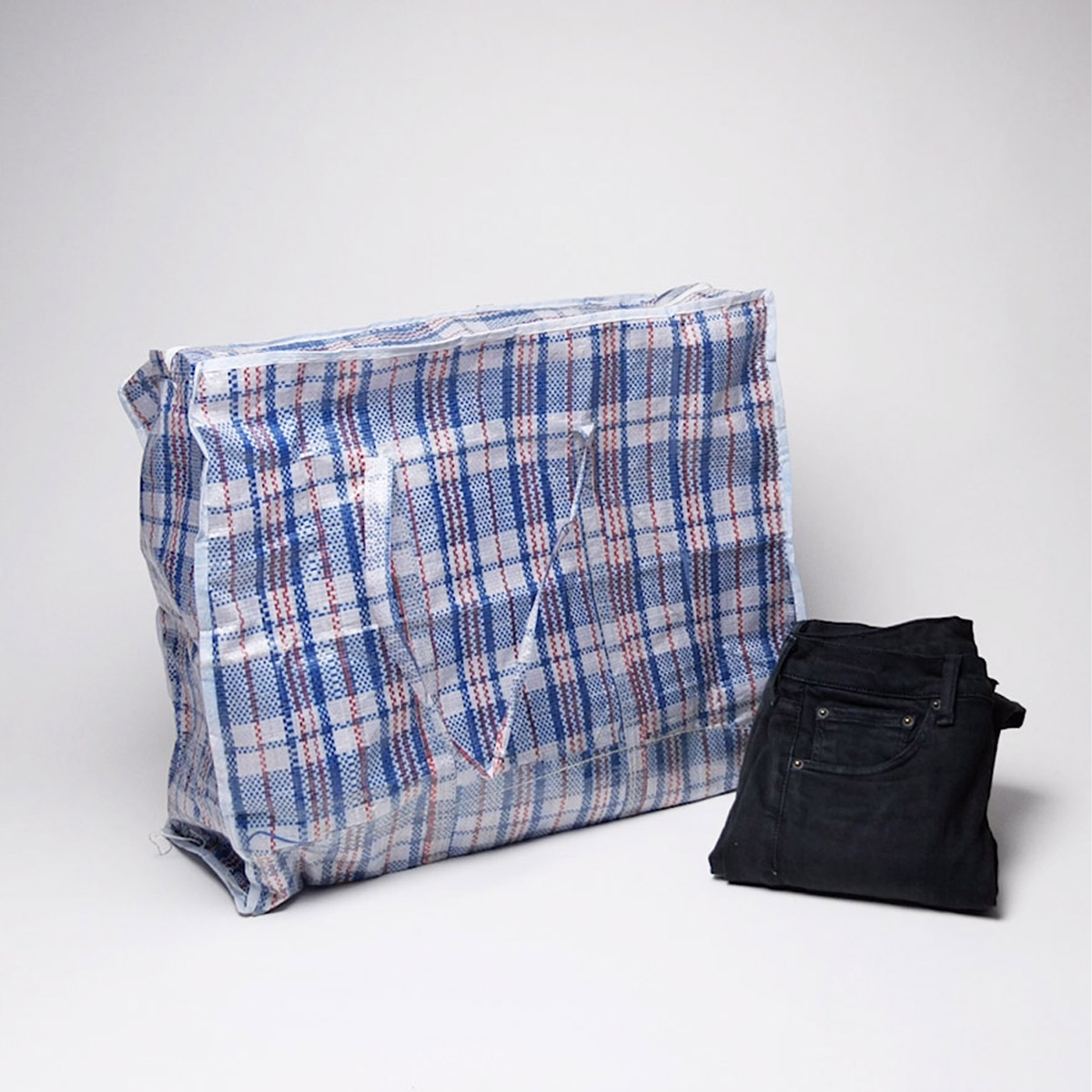 This exciting partnership with Into Carry now allows the full circle of these tartan bags and unwearable denim, transforming into a handy and stylish portable bag solution.
We see over 60,000 pieces of denim moving through the warehouse (around 5% of our 1 Million milestone)
1 in 60 packages that move through the warehouse are tartan storage bags.
About Into Carry
For People
Built for the creatives, the busy bees and those constantly in motion.
The modern workflow is changing. We see more people working remotely, from home or on the go. We can throw our entire workstation on our back and hit the road. Into was born into this lifestyle and caters for those busy days, the quiet days and all between.
Every day brings a new set of variables. Take some weight off your shoulders with trip-by-trip adaptable carry options. Each day is different and each trip unique. Into bags are modular so you can expand or contract the level of volume and function your trip requires.
For Planet
There are a few things wrong with how we make and consume stuff. And it's taking it's toll on our pretty little planet.
We got too good at making things like technology, materials and rubbish. Luckily, the pendulum is beginning to swing the other way (slowly but surely). We know there are a lot of us out there that want to do better but sometimes lack the options to do so.
We aim to facilitate the community wanting to do good by building great products with repurposed materials that were destined for landfill.
For Purpose
We want your bag to serve you for as long as possible.
We make bags for modern working lifestyles. We want to build better relationships with the materials we consume. Each bag is designed to grow and adapt to your changing needs. This means your Into bag can be repaired, serviced and upgraded over its useful life.
Find out more