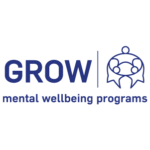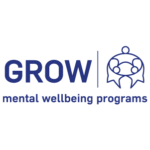 The Grow Program is a 12 step program that has helped thousands of people recover from mental ill-health. We provide intentional peer-to-peer support groups across Australia to support people's path to recovery and to maintain good mental health.
Established in 1957, one of the program's remarkable strengths is that it was developed by people with mental health issues themselves. The Grow Program has evolved over the past 60 years, but one enduring and celebrated aspect was the sharing of wisdoms.
Grow wisdoms are simple phrases that can be remembered, recited or read out to a friend in need or used as a reminder to yourself. The wisdoms are often used daily by Grow members to help them navigate life's challenges.
The wisdoms were developed over several decades by people who have a lived experience of mental health issues, from everyday general anxiety to much more severe clinical diagnoses. By collaborating and sharing all the things they knew were helping them to maintain their mental health, the Grow wisdoms were born.
We are now able to share what we have gained with you, so in the spirit of the Grow philosophy, these socks display some of the simple wisdoms that we know help people maintain good mental health. Our hope is that you find them a useful reminder or prompter in your life or the life of someone you love.
5 Pack GROW Socks Gift Box
Pull up your socks and help us to 'Sock it to Stigma' and carry GROW's hopeful and healing message to others in need.
$60 or $12 a pair
5 pairs of premium 50% recycled cotton socks
M-L size only (one-size-fits-most)
Fun and colourful patterns
50% Recycled Cotton, 20% Combed Cotton, 20% Polyamide, 5% Elastane
Socks Subscription by GROW Australia
FREE EXTRA PAIR OF SOCKS IN YOUR FIRST MONTH!
Pull up your socks and help us to 'Sock it to Stigma' and carry GROW's hopeful and healing message to others in need.
Every month, you'll get a wisdom card that matches the socks, prompting you to maintain and develop good mental health.
$14.00 / month
Why choose a GROW Australia Subscription?
Premium, sustainable product.
Refresh your wardrobe with a fresh pair of sustainable socks made with premium recycled materials, so they're good for you AND the planet!
Skip, pause or cancel anytime.
With no lock-in contracts you've got the flexibility to skip, pause or cancel your subscription once your top drawer is looking revitalised!
Free shipping (Aus Only).
We'll never charge you for shipping and you'll never have to go shopping for boring socks again!
Proactive support for illness.
All proceeds will go towards the development of GROW Australia's suite of early intervention programs. Find out more about their programs here.

Step 1.
Select your number of subscriptions.
Choose how many individual subscriptions you'd like to receive each month. Purchase one for yourself, and perhaps one for a friend!
Take note that our socks are one size fits all.
Step 2.
Choose a payment method.
Complete your payment and we'll ship out your socks on the same day every month like clockwork.
Step 3.
Sit back and enjoy your socks.
It's that easy to begin your mental health and well-being journey!
CAN'T FIND THE ANSWER YOU'RE LOOKING FOR?
What are you waiting for!